YABUTA's

advantage is our technology developed uniquely for our customers

Based on customer's needs, how to break down key materials, extract pure elements, provide comfortable operation systems, realize low-noise, lightweight, and easy maintenance equipment.
Solutions are contained in YABUTA's products.
In our design, practicality is important which emphasize simplicity, compact and high performances. We develop electronic control system, high precision mechanical structure. On the other hand we also develop filter and filter frame by applying new materials, and by adopting new synthetic fiber, metals and plastics.
Consequently YABUTA develop and supply unique and satisfactory products to customers.
YABUTA's technology is active in various fields
Example of uses for distilling/
concentrating technology

Concentrate fruit juice, syrup, honey, soup and other foods.
Ethanol exclusion for Halal foods.
Collection of fragrant, solvent and e.t.c.
Example of uses for filtering technology

Micro-filtration of optical film production
Micro-filtration of carbon fiber production
Remove impurities from surfactants and lubricant
Example of uses for liquefying/
saccharifying technology

Amazake production
Syrup production for pastry
Syrup production for vinegar and source
Example of uses for solid
culture technology

Enzyme production
Example of technologies developed for customer solutions

Filter Press equipped with temp control device is applied for precious separation process
Achieve high speed filtration by order made special shaped wire mesh
Develop original designed chain support device with UHMW resin to protect parts abrasion
Flow of development. Preference about manufacturing.
For customer's reliable use in food and medical fields, YABUTA's products contain many preferences
▼Optimum design of systems

▼Selection of optimum materials
▼Complete sealing face by welding and adjusting technology


Straightening technology

Frame surface adjusting technology

▼Development of high speed filtration support materials


Double layer resin mesh

Double layer stainless wire mesh

▼Adopt creative safety devices


Magnetic material impregnated resin slider

Support device for roller chain
Filter manufacturing process

YABUTA is only one Filter Press manufacturer, can supply original filter & filter cloths. Our Filter Cloths have many improvements for customer's convenience.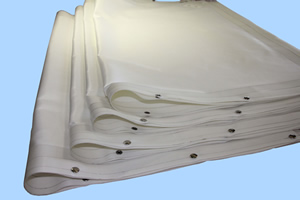 Quality control system
YABUTA conducts process inspection at each production stage after that installation & shipping inspections are also carried out to protect generating defective products.
We are actively support customer's inspection in our workshop to obtain their satisfaction.

After services
YABUTA provides timely and accurate maintenance with a clear after-sales follow up and responsibility system.
We establish a system that the engineer who involved design and/or production, is responsible for that's maintenance. His know-haws of planning, designing & production make it possible to propose timely & finely tuned maintenances. Without technical services, we also can response variety of customer's requests.

Global expansion
From the viewpoint of "population decrease" and "aging", domestic market of foods is concerned to shrink.
However from global perspective, business opportunity expands especially in Asia and South America where middle-income group is enlarging. Not only products exporting, but also YABUTA can follow-up customers in case of advancing overseas.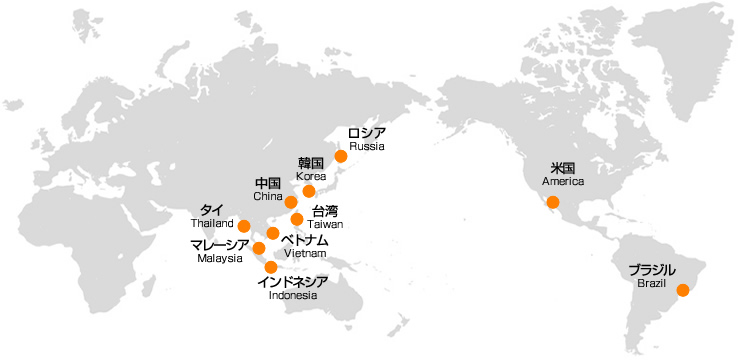 ▼Overseas achievements